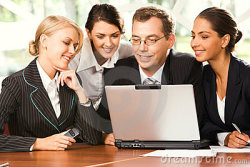 Do you owe back taxes? Are you facing an IRS audit or feeling overwhelmed by tax penalties? Ronald A. Muscarella CPA is your source for tax relief in Fort Lauderdale and the surrounding area. Our team of fully licensed and insured accountants are standing by to help you with a variety of tax services, whether it's filing a back tax return or preparing a tax settlement. Unlike other accounting firms that only provide a limited selection of services, Ronald A. Muscarella CPA is proud to offer a full range of accounting services, from creating Offers in Compromise to negotiating installment agreements.
Whether you are looking to hire a bookkeeper, need help with a personal tax return, or need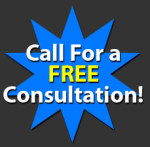 more information regarding business incorporation, the professionals at Ronald A. Muscarella CPA can provide you with countless tax resolution options. For more information about our CPA firm, call or e-mail us today.
Full-Service CPA Firm
Offer in Compromise
Back Tax Resolution Services
IRS Settlements
25+ Years of Experience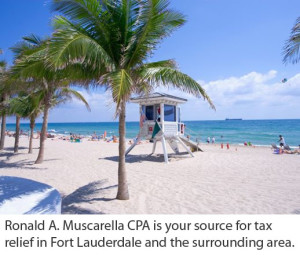 Conveniently located in Fort Lauderdale, the team at Ronald A. Muscarella CPA is proud to provide high-quality CPA services to the residents of the surrounding communities, including Boca Raton, Palm Beach, Aventura, Weston, Coral Springs, and Miami. With over 25 years of experience as a full-service CPA firm, Ronald A. Muscarella CPA has the extensive knowledge and experience required to address a variety of tax problems with the consideration and skill necessary to achieve a positive outcome for you or your business. At Ronald A. Muscarella CPA, we honestly care about our clients, and we strive to develop strategies for tax relief with your best interests in mind. Whether you are a subcontractor who needs help filing a back tax return, a small business owner in need of assistance with incorporation, or an individual who needs help negotiating a tax settlement, Ronald A. Muscarella CPA can help.




Our dedication to excellent, compassionate service has earned us an accreditation of A+ from the Better Business Bureau. Ronald A. Muscarella CPA is also a proud affiliate of the American Institute of CPAs (AICPA). To schedule an appointment or receive your free estimate, contact us at your earliest convenience.