Services Offered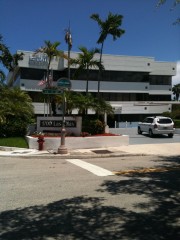 Are you tired of accounting firms that only provide a limited range of services? Are you feeling overwhelmed with tax problems? You're in luck: Ronald A. Muscarella CPA is your full-service CPA firm in Fort Lauderdale and the surrounding communities. Whether you need help with bookkeeping or incorporating a business, or you are an individual struggling with back taxes, you can trust the team of professionals at Ronald A. Muscarella CPA to get the job done with expert skill and consideration. We have been bringing high-quality accounting services to local residents and business owners for over 25 years, and our extensive experience allows us to thoroughly address a variety of problematic financial situations. From small business accounting to individual help with tax returns, we're equipped with the knowledge and skills to bring you comprehensive financial resolution with a level of customer service and compassion that will put your mind at ease.
Tax Preparation

Do you find yourself thrown into a panic every April, scrambling to find the necessary forms and documents to file your tax return? Whether you need tax preparation for a business, or you are an individual looking to maximize your deductions, Ronald A. Muscarella CPA can help. Our income tax preparers have been in the business for over two decades, and we will be more than happy to put our extensive experience to work for you. In addition to helping you prepare and file this year's tax returns, we can also provide you with financial guidance so that you are prepared when next year's tax season rolls around. You can also rely on our team to help in the case of an IRS audit. We will step in and respond to the tax officials on your behalf, working to ensure a positive outcome no matter what.
Back Tax Relief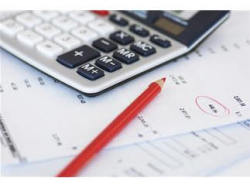 When you need assistance filing back tax returns, look no further than Ronald A. Muscarella CPA. Our expert team will help you gather the necessary information for preparing and filing back taxes. In addition, we will help you develop a strategy to pay back taxes based on your financial ability. We will review your situation to determine eligibility for tax relief options, like an offer in compromise, penalty abatement, innocent spouse relief, and more. We can also help you find relief from tax penalties such as wage garnishment, liens, and levies. We will put our expertise to work for you to negotiate a tax settlement that satisfies the requirements of the tax authorities, ultimately putting your mind at ease. For more information on how our tax consultants can help you with back taxes and more, call or e-mail us for a free estimate.
Professional Accountants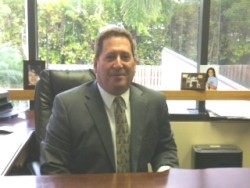 Ronald A. Muscarella CPA is qualified to provide a full range of accounting services for you, your family, or your business. Our fully licensed and insured CPAs are qualified to help you with general bookkeeping, budgeting, business LLC incorporation, and more. We also pride ourselves on offering highly skilled, attentive customer service in addition to our high-quality tax and accounting services. In fact, our dedication to excellence has earned us a rating of A+ from the Better Business Bureau. To learn more about the services offered by Ronald A. Muscarella CPA, contact us today.