Bookkeeping Services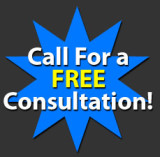 Do you find yourself struggling to find a balance between managing the finances of your business and completing all of the other day-to-day tasks required to keep things running smoothly? At Ronald A. Muscarella CPA, we understand that there is a lot that goes into running a small business. That's why we function as a professional bookkeeper, offering a full range of accounting services designed to take some of the weight off of your shoulders and allow you to focus on making your business an undeniable success. If you are looking for an experienced bookkeeper to guide and manage your business expenses, look no further than Ronald A. Muscarella CPA.
At Ronald A. Muscarella CPA, our team of professional bookkeepers has been providing thorough, attentive accounting services to the businesses of Fort Lauderdale and the surrounding communities for over 25 years. Our extensive experience with small business accounting has given us the skills necessary to offer a variety of bookkeeping services, such as:
General ledger services

Payroll services

Monthly or quarterly accounting

Compilations, projections, and business plans

Sales tax preparation and audits

QuickBooks Pro tutorials

Tax preparation and IRS compliance assistance


Business consulting and financing

Due diligence

And more!
As a locally run and operated business, your satisfaction and success are our top priorities. Our professional bookkeepers will listen as you describe your particular needs and goals, allowing us to best implement our bookkeeping services for you. In addition to maintaining impeccable records of your various financial transactions, our business bookkeeping specialists are qualified to provide you with informed guidance that can help you make difficult fiscal decisions, as well as steer your business toward greater financial success in the future.
Whether you have a well established business, or you are just beginning your entrepreneurial venture, Ronald A. Muscarella CPA offers the small business accounting and bookkeeping services you need. If you have already encountered some financial troubles, don't worry—we are adept at handling a variety of tax and fiscal problems, putting our skills to the test to bring you quick and efficient financial resolution. For thorough accounting services from a team of bookkeepers that has your best interests in mind, call Ronald A. Muscarella CPA today!
accounting services
bookkeeper
bookkeepers