Business Incorporation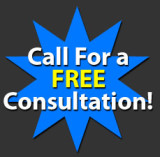 Are you looking to start a business? Whether you are a sole proprietor or you are interested in incorporation, Ronald A. Muscarella CPA can help you navigate the complicated legal and financial channels necessary to get your business off the ground. Whether you need help filing the necessary documents to register your business, or you need guidance regarding tax filing for an LLC incorporation, Ronald A. Muscarella CPA has the comprehensive knowledge and experience to help. To get started, call or e-mail us for a free consultation today!
Starting your business on the right foot is key to the continued success of your business. By filing the correct paperwork and ensuring that you understand the various legal and tax regulations for businesses, Ronald A. Muscarella CPA can help you avoid potential issues with your business incorporation or other type of business. Unlike other LLC incorporation services that just file registration forms and forget about it, you can rely on Ronald A. Muscarella CPA for attentive service customized to your unique business needs.
When you contact Ronald A. Muscarella CPA to help you incorporate a business, we will start by discussing your various business needs and goals. We have over 25 years of experience in the field, and you can rest assured that we have the necessary knowledge and experience regarding tax regulations and liability to help you set up your tax filing with legitimacy and accuracy. You can count on our incorporation specialists to stand by you every step of the way, from obtaining a Federal Employer Identification Number (EIN) to advising you on legality and tax compliance. Don't let overwhelming paperwork and legal regulations deter you from business incorporation—contact Ronald A. Muscarella CPA and let us use our extensive experience to make your incorporation process as stress-free as possible.
At Ronald A. Muscarella CPA, we are well versed in all of the steps required to help establish and incorporate a business. Our team of accounting professionals can help walk you through the various business types, explaining key differences in easy-to-understand language. From taxation practices to stock options to limits on the number of owners, Ronald A. Muscarella CPA will outline the pros and cons of each type of business, whether it's incorporation, LLC, or sole proprietorship, so you can make the most informed decision possible. When you need help with the incorporation of a company, Ronald A. Muscarella CPA is your source for courteous, attentive service in Fort Lauderdale and the surrounding communities. For more information on how to incorporate a business, contact Ronald A. Muscarella CPA for a free consultation today.
incorporation company
incorporate business
incorporate a business