IRS Back Taxes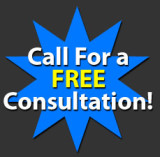 Ever-increasing back taxes can cause your tax debt and financial woes to spiral out of control fast. Taking the form of monetary penalties or property liens and levies, IRS back taxes can become a seriously overwhelming problem. That's why, if you've found yourself owing a great deal to the IRS, you need immediate back taxes help from Ronald A. Muscarella CPA. Offering all forms of tax resolution available, our professionals can help you eradicate all of your IRS back tax problems with ease. Our team of experienced CPAs has over 25 years of experience working in back tax resolution, and we'll help you overcome your tax troubles when you're in a pinch. Your life shouldn't be taken over by back taxes and unfiled tax returns—call Ronald A. Muscarella CPA and let our back tax return specialists lend a hand.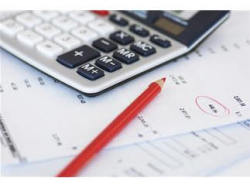 Don't let owed back taxes take control of your life. Your tax problems may seem insurmountable, but believe us when we tell you that back taxes are nothing that can't be beat. At Ronald A. Muscarella CPA, we'll put our extensive knowledge and experience to work for you as we review your financial history and develop a strategy to help you pay back taxes. Our team of accountants will evaluate your back tax issues and any mitigating circumstances and then develop a personalized plan for helping you settle with the tax authorities. No two situations are the same, but in the vast majority of cases we can help you pay your back tax returns with mere pennies on the dollar!
From filing IRS back tax returns to putting an end to wage garnishment and property liens, there's a laundry list of things to do when you owe back taxes. At Ronald A. Muscarella CPA, our accountants will see you through all of your tax troubles and offer guidance when you need it most. We use our in-depth understanding of the government tax system to give you the most affordable, effective solution possible. Depending on the amount of tax owed and your specific situation, some tax resolution options may include:
Innocent spouse relief

Installment agreement

Penalty abatement

Offer in compromise
When you're seeking relief from IRS back taxes and dependable customer service, look no further than Ronald A. Muscarella CPA. Owing back taxes can grow to be a seriously debilitating and upsetting problem, and we're dedicated to relieving all of your stresses—both financial and emotional. That's why we're available 6 days a week as well as offering emergency services to offer support, guidance, and the tax relief you deserve. You'll get a free, no-obligation consultation for your IRS back tax return right off the bat, so you can get started on eliminating your debt without any extra charges. We'll help you understand your options for affordable tax debt relief with Ronald A. Muscarella CPA and make certain you get the best outcome possible. If you want to settle your IRS back taxes once and for all, contact us today.
Back Taxes
Filing Back Taxes
IRS Representation
Back Tax Return
Owe Back Taxes