IRS Tax Settlement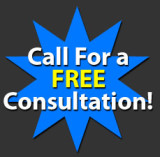 The anxiety and stress that come with owing a back tax liability can be all-encompassing, so it is important to resolve your tax problems as soon as possible. At Ronald A. Muscarella CPA, we understand that entering into a tax settlement can be overwhelming from the taxpayer's perspective. That is why we offer our tax advocate services for the residents and business owners in Fort Lauderdale and the surrounding communities. With over 25 years in the industry, our team of CPAs are well versed in all types of tax settlements and equipped with the knowledge and skills necessary to help you determine which IRS settlement is best for your particular situation.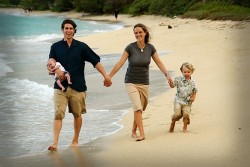 Navigating the complicated legal channels of a tax settlement can be very difficult for those without professional tax experience. With Ronald A. Muscarella CPA on your side, however, you can rest easy while we take care of the necessary tax codes, form submissions, and other documentation required to obtain a tax settlement. There are many options available to those looking for a taxes settlement, and Ronald A. Muscarella CPA will put our extensive experience to work for you, determining which type of IRS settlement is best and helping you build the strongest possible case. As your tax advocate, we will handle all correspondence and negotiations with the tax officials, so you can focus on other important aspects of your business or personal life.
At Ronald A. Muscarella CPA, obtaining tax debt reduction and keeping your best interests in mind are our main priorities. Our team of specialists will discuss the details of your case with you in order to determine the best possible approach. Regarless of whether we help you apply for an Offer in Compromise or assist you in drafting an installment agreement, you can rely on us to communicate with you each step of the way. We'll even make expert recommendations that will extend beyond your tax settlement, helping you remain debt-free well into the future.
Offer in Compromise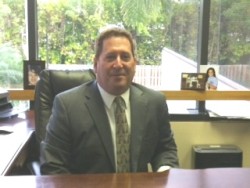 Of the various options for tax settlements, an Offer in Compromise is probably the most common. This tax settlement program allows an indebted taxpayer to submit an alternate amount for payment and can possibly result in a drastic tax debt reduction, with many individuals paying mere pennies on the dollar toward the amount owed. While an Offer in Compromise may be quite appealing due to the possibility of IRS debt forgiveness, it is also one of the most difficult tax settlement programs to qualify for. As a result, it is particularly important that you enlist the help of a professional when applying for an Offer in Compromise. At Ronald A. Muscarella CPA, we have the knowledge and expertise to determine whether your case falls within the taxes settlement guidelines for an Offer in Compromise. If we find that you are eligible for this type of IRS tax settlement, we will act as your unwavering tax advocate, compiling the necessary documentation to support your case and handling all negotiations with the tax officials on your behalf. For more information on what an Offer in Compromise entails, or to learn about how Ronald A. Muscarella can help with your tax settlements, call or e-mail us today.
tax settlement
tax advocate
taxes settlement