Tax Resolution Services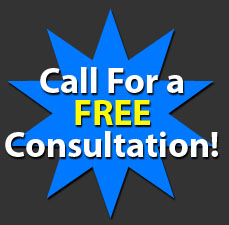 Are you overwhelmed by heavy penalties or back taxes? When you need tax relief, look no further than Ronald A. Muscarella CPA. With over 25 years of service, we are your source for comprehensive tax help in Fort Lauderdale and the surrounding communities. At Ronald A. Muscarella CPA, we understand that every situation involving tax issues is unique. When you hire us to help with your tax problems, we will review your past and current financial records in order to produce an overall snapshot of your fiscal situation. Our tax resolution specialists will talk with you to discuss your financial concerns and goals, and we will work with you to develop a thorough strategy for entering tax settlement negotiations, keeping your best interests in mind. You can rely on our team of professional tax consultants to use our extensive knowledge and experience to provide you with compassionate service, expert guidance, and complete tax debt relief.
At Ronald A. Muscarella CPA, we are thoroughly equipped with the skills necessary to help you navigate all of the complicated legal channels and assist you with a variety of tax resolution services, including:
Offer in Compromise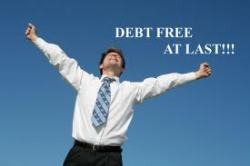 When you owe an exorbitant amount of tax debt, your liability may be more than you are able to pay off in a lifetime! With an Offer in Compromise, you may be able to enter into a tax settlement that will allow you to pay mere pennies on the dollar for the amount owed. An Offer in Compromise may be an ideal solution for tax relief if you have doubts surrounding your individual liability or the collectability of the full amount owed. In order to qualify for an Offer in Compromise, your situation must fall within one of three categories:
Exceptional circumstances (demonstrating that collection of the debt could somehow cause hardship or be unfair to the taxpayer)

Doubt regarding liability for the back taxes owed

Doubt regarding collectability of the full amount owed (due to comparison of the tax debt with the taxpayer's income and assets)
At Ronald A. Muscarella CPA, our skilled tax consultants are well versed in Offers in Compromise, and we'll help you determine whether or not you qualify. If we determine that you are eligible to file an Offer in Compromise, we will negotiate with the tax authorities on your behalf so that you are free to focus on your other responsibilities. To learn more about whether an Offer in Compromise may help you find tax relief, contact Ronald A. Muscarella CPA for a free consultation.
Installment Agreements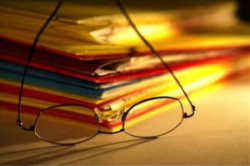 When you are struggling with tax issues, the penalties and fees can be overwhelming. If the sum of what you owe seems unmanageable, don't stress. The team of experienced tax resolution specialists at Ronald A. Muscarella CPA can help you develop an installment agreement that will allow you to pay off your tax debt in gradual increments based on your income. In addition, our tax consultants will handle all correspondence with the IRS on your behalf, so you can relax and focus on remaining debt-free.
Penalty Abatement
Dealing with tax issues can be stressful enough without adding hefty penalties on top of your debt. Often amounting to nearly half of the total debt due, high penalties can be devastating to those with valid reasons for filing late returns, such as the death of a family member or the destruction of tax records in a disaster. At Ronald A. Muscarella CPA, we will help you determine whether or not penalty abatement may be an option for you, and we'll even assist you in gathering the necessary documents to prove your case to the tax officials. For more information about obtaining tax help through penalty abatement, contact Ronald A. Muscarella CPA for a free estimate.
Innocent Spouse Relief Claims
Many spouses file joint tax returns out of convenience, but unfortunately, that convenience is easily lost when there is a tax debt involved. When dealing with a joint tax return, the IRS holds both parties wholly responsible for any amount owed. If you are facing liability because of a joint filing, Ronald A. Muscarella CPA can help. In many cases, we are able to negotiate a tax settlement with the IRS which will either completely absolve one spouse from the taxes owed, or which will reallocate the debt between the spouses based on each party's responsibility for the amount owed. To learn more about whether you may qualify for an innocent spouse relief claim, contact our team of qualified tax consultants today.
Stop Wage Garnishments
When you owe taxes, the IRS is legally authorized to deduct payments from your paychecks in order to cover the debt. Unfortunately, these automatic deductions can have devastating consequences when you are already experiencing financial difficulty. That's why it's so important to put a stop to a wage garnishment as soon as you receive notice of one. At Ronald A. Muscarella CPA, we are fully qualified and prepared to negotiate with tax officials on your behalf to release your wage garnishment as quickly as possible. In addition, we'll also help you develop a plan for paying off your tax debt that will not inhibit your ability to cover your day-to-day expenses. You can count on us to ensure that you receive your entire paycheck without fear of future garnishments. For more information about how our tax consultants can help you negotiate the release of wage garnishments, contact us by phone or e-mail.
Ronald A. Muscarella CPA is dedicated to providing you with comprehensive tax help through a variety of tax resolution options. We will develop custom strategies to address your tax issues while providing you with relevant suggestions and guidance to help you meet your financial goals. For tax relief from all of your nagging tax problems, contact the team of understanding and sympathetic tax consultants at Ronald A. Muscarella CPA today.
tax penalty abatements
tax resolution
tax settlement