Tax Return Preparation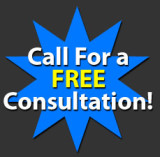 April 15th. Does that date ring a bell? Despite beautiful weather and blooming flowers, many people dread this day because it means their tax returns are due. With all of the hard work that goes into tax return preparation, from filling out long, complicated forms to gathering supporting documentation, who can blame them? Fortunately, you don't have to go through filing a tax return alone. Whether you are struggling to understand the federal tax return forms, or you just want to make sure you receive the maximum tax refund possible, Ronald A. Muscarella CPA can help. We are proud to provide a full range of tax return preparation services to residents and business owners alike, serving the entire Fort Lauderdale area since 1988. For professional tax return help that you can depend on, call Ronald A. Muscarella CPA today!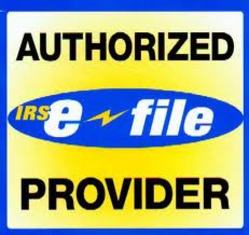 At Ronald A. Muscarella CPA, our team of professional accountants has over 25 years of experience with tax return filing. We are well versed in various tax codes, regulations, and forms. From 1040EZ to 1099-MISC, we can handle it all. When you contact Ronald A. Muscarella CPA for expert tax return help, our tax return preparer will begin by reviewing your financial documents and discussing your fiscal situation with you in order to determine which type of tax return filing is best for you. Then, we'll identify any possible deductions. In addition, we will gather all of the necessary supporting documentation, including W2s and 1099s, and thoroughly review your tax return for any possible errors or red flags before submitting your federal tax return to the IRS. Although filing a personal tax return may seem relatively straightforward, the professional CPAs at Ronald A. Muscarella CPA take it one step further, putting our extensive knowledge and experience to work for you and uncovering any deductions that you might have missed.
Filing tax returns for businesses, on the other hand, is much more complicated. In addition to a countless number of possible itemized deductions that need to be accounted for, there are also a variety of other financial responsibilities, like payroll tax, which must be documented. At Ronald A. Muscarella CPA, we will ensure that your tax returns are filed accurately, efficiently, and in accordance with IRS laws and regulations. Our goal is to make filing tax returns as easy and stress-free as possible, obtaining the maximum possible refund you're entitled to.
In addition to filing your tax return for the current fiscal year, our income tax preparers are equipped to help you with any delinquent returns, as well. We are accustomed to handling unfiled returns, regardless of the reason for non-compliance. When you are working with Ronald A. Muscarella CPA, you'll never need to feel embarrassed or ashamed. We process all back tax returns with the utmost propriety and professionalism, working to resolve any outstanding tax issues as quickly and effectively as possible. For more information about our tax return preparation services, contact Ronald A. Muscarella CPA today.
tax returns
tax return
filing tax returns